I honestly can't remember the last time I was this excited over an album release, but Said The Whale has me so stoked for their new album, Little Mountain, that I pre-ordered it ages ago.
I first discovered them back in 2007, when they added me as a friend on myspace, and while the indie rock scene isn't usually my thing, these guys kept tugging at my heart strings and they now take up permanent residence in a corner of my heart.
Their first album, Howe Sounds/Taking Abalonia, was released back in 2008, and to this day it still reigns as one of my all time favorite albums. You can tell with one listen that the band invested a piece of their heart and soul into. The songs have well-written lyrics that seem to create stories everyone can relate to in some way. The lyrics are then backed up by matching emotional music – if they want you to feel happy, they write something incredibly upbeat and catchy, if it's something more serious or sad, they slow it down.
This ambiance came across on their second album, Islands Disappear, and all the EP's in between as well. Continuously producing expressive lyrics, much similar to beautiful poetry, over matching rhythmic music, Said The Whale are giving me high hopes for their new album, Little Mountain.
This  trend of honest, heart-felt music transcends their albums and comes across incredibly well on stage. I've seen them several times, but there was a performance that will always stick out in my mind as one of the best songs I've ever seen performed live. They played at the Backlot in Corner Brook to a crowd of only about 60 people, asked them all to be as quiet as possible, then played "Curse of the Currents" acoustically.  If you could ever actually "feel the music" this was the time, people actually held their breath as Ben's voice took over the room.
I've since met several members of the band, and they're genuinely nice, down to earth people which I think comes across in their music overly well. I could go on and on about how much I love this band and how I can't wait for the album, but don't take my word for it, check out their music here: http://saidthewhale.bandcamp.com/ and be on the lookout for new YouTube videos as they're posting one for every song on the new album.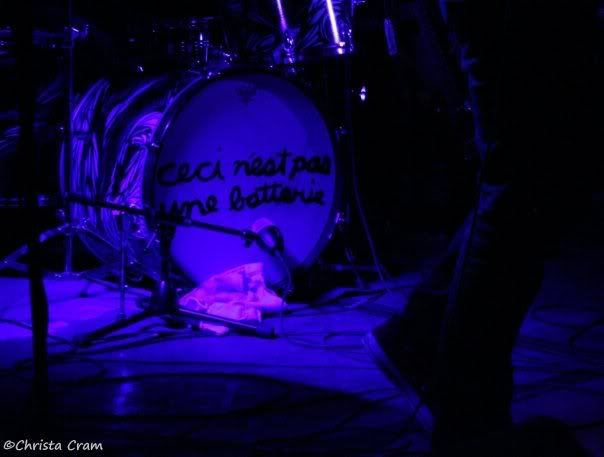 By: Christa Cram
COPYRIGHT 2012 ALL RIGHTS RESERVED THE SCENE, St. John's